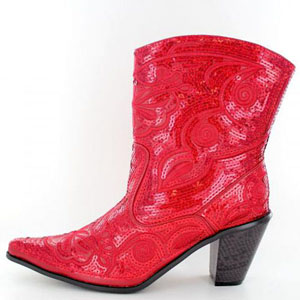 Product Details
Description
Size Info
Black sequin on black short boot
Black cowgirl low cut boot with blue sequins.
Bronze sequin on brown short boot
Fuchsia sequin short boot
Gold sequin short cut cowgirl boot
Grey low cut cowgirl boot with grey sequins.
Pink sequin on pink short cowboy boot
Red sequin on red short boot
Silver sequin on white short boot
Turquoise sequin on Turquoise short boot
White sequin on white short boot
We have no information on sizing. As far as we know, this style fits true to size.
Similar Styles
Recommended Handbags
Suggested Accesories
Product Reviews
Be the first to leave a review for this item