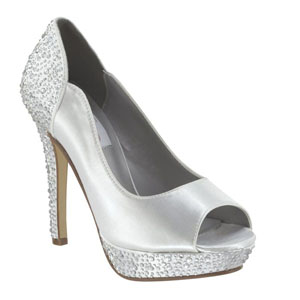 Select Size:
Width:M
5
5.5
6
6.5
7
7.5
8
8.5
9
9.5
10
11
Product Details
Description
Size Info
This Shoes is dyable.
Rosa is a peeptoe pump with bling in all the right spots. Made out of a dyeable white satin material. feel free to get this shoe dyed to match any outfit. Fashion meets elegance with the Rosa from Dyeables.
We have no information on sizing. As far as we know, this style fits true to size.
Similar Styles
Recommended Handbags
Suggested Accesories
Product Reviews
Be the first to leave a review for this item